Benefits of Dental Implants – Mount Pleasant, TX
Reasons to Rebuild Your Smile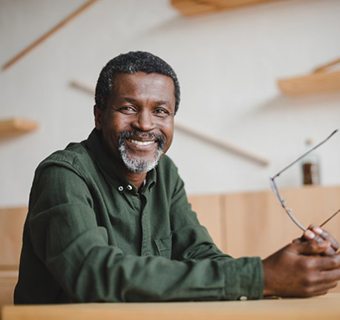 Dental technology has come a long way since the days of George Washington and his wooden dentures. These days, you have several choices available to replace your missing teeth. In most cases, though, Dr. Sikes will recommend dental implants in Mount Pleasant. Compared to traditional options, dental implants offer quite a few advantages. On this page, we've laid out some of the most significant benefits of dental implants.
The Most Comfortable Option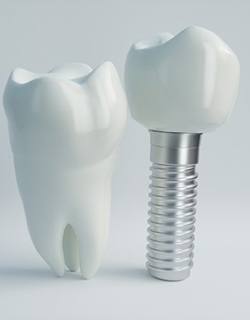 Out of all the solutions to tooth loss, dental implants feel most like the pearly whites you were born with. Why is that? Once the implants have been surgically inserted into your jawbone, your jawbone and gum tissue actually grow around them. In a nutshell, they become like a part of your own body. After this process, known as osseointegration, is complete, your implants will feel so natural that you might even forget you have them!
Beautiful Appearance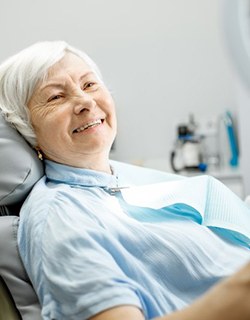 In addition to feeling natural, dental implants also look like your original teeth. Although the posts themselves are hidden underneath the gums, they are restored with a custom-made crown, bridge, or denture. We use high-quality materials and impressions of your mouth to design these replacement teeth. Once your restoration is in place, no one should be able to tell your implants apart from the rest of your smile.
Believe it or not, dental implants can actually make you look younger. Normally, the jawbone shrinks after tooth loss due to lack of stimulation from the roots of your teeth. This can lead to collapse of your facial muscles, creating wrinkles. Dental implants support the jawbone enough to keep you looking youthful for decades!
Easy Chewing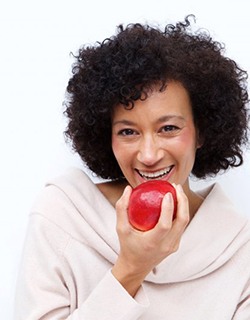 Conventional dentures notoriously lose their snug fit every few years. As a result, they can slip out of place when eating. You might also have difficulty chewing tough foods like steak. Implant-retained teeth, on the other hand, replenish most of your original chewing strength. They're also incredibly sturdy since they're embedded in your jaw. You'll be able to enjoy all of your favorite foods just like you did before you lost any teeth.
Unmatched Longevity
While other tooth replacement options must be repaired or replaced every 5 to 15 years, dental implants are designed to last three decades or more. Plus, they're very easy to maintain. Just brush and floss them like you would natural teeth, and come see us for a checkup twice a year.
Are you interested in rebuilding your smile with the most comprehensive, beneficial option available today? Contact your dentist in Mount Pleasant today to schedule your dental implant consultation!