Dental Crowns – Mount Pleasant, TX
Protect Your Compromised Teeth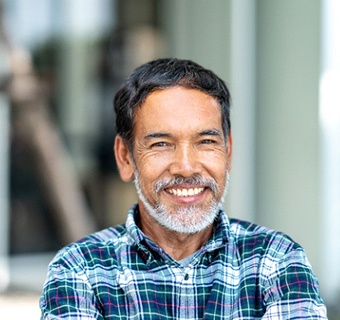 Teeth can be damaged in all sorts of different ways. Whether your tooth was harmed while participating in contact sports, you have been slacking on your oral hygiene routine, or you experienced an accident, this doesn't necessarily mean that you need to undergo an extraction. Dr. Robert C. Sikes offers customized dental crowns in Mount Pleasant to protect your damaged teeth. To learn more about dental crowns or to schedule an appointment, contact our office.
Why Choose Robert C. Sikes, DDS for Dental Crowns?
Dentist with Many Years of Experience
Customized for Optimal Comfort
We Accept Dental Insurance
What is a Dental Crown?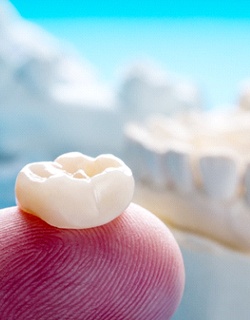 A dental crown is a customized cap that is made to fit over the biting surface of a damaged or otherwise weakened tooth. They can be made out of all sorts of different materials, including gold, ceramic, and porcelain. This restoration is generally used for patients with the following:
Tooth that is severely decayed and has a large filling
Broken tooth in need of extra support
Tooth that has undergone root canal therapy
Missing tooth that has been replaced with a dental implant
Bridge that needs to be supported by adjacent teeth
Tooth that is misshapen or discolored
The Process of Getting a Dental Crown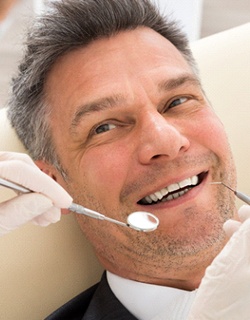 Receiving a personalized dental crown is easier than you may think—especially when you have an expert dentist like Dr. Sikes crafting and placing it.
At your initial visit, Dr. Sikes will make sure your tooth can support a crown. The tooth will need to be filed down just a bit to fit your dental crown over the tooth. If you're getting a crown because a tooth is damaged, Dr. Sikes can alternatively fill the tooth to support your customized dental crown.
After the tooth has been stabilized, impressions and measurements of the affected area will be taken to create your personalized dental restoration. You'll receive a temporary dental crown while your restoration is created, solving your dental issue from the first visit to our office!
As soon as your custom crown is created, Dr. Sikes will solidify your permanent dental crown and place your dental restoration!
The Benefits of Getting a Dental Crown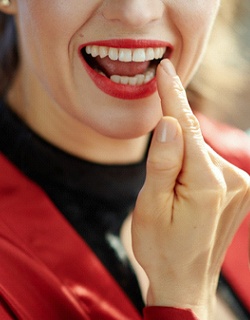 There are numerous different benefits to expect when you get your crown. Here are just some of the most prominent:
Comfortable
Prevents future dental problems
Natural appearance
Allows for easy chewing
Can last 15+ years
Customized for each patient