Smile Makeovers – Mount Pleasant, TX
Feel Truly Confident in Your Smile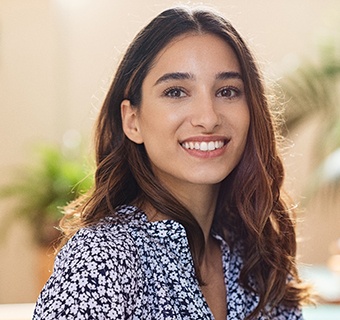 Does it feel like your dream smile is outside your reach? Perhaps there are multiple cosmetic flaws and other issues in your teeth, or you aren't sure which treatments can address all your imperfections. With a smile makeover, Dr. Sikes can create a customized plan consisting of various services to give you the look you want. Interested in learning more? Schedule a consultation with Dr. Sikes by contacting our Mount Pleasant office today!
Why Choose Us for Smile Makeovers?
Personalized Care for Each Patient
Years of Advanced Training and Experience
Low-Interest Financing Available
How Does a Smile Makeover Work?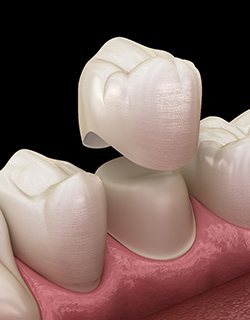 A smile makeover starts as many other dental treatments start—with a consultation with Dr. Sikes. He will closely examine your teeth and gums, making sure they are healthy enough for a smile makeover, and put together a tailored treatment plan that meets your individual needs. Together, we can determine the appropriate procedures and the order so that you have a beautiful, brilliant smile by the end. Depending on the imperfections in your smile, you may receive a combination of teeth whitening, entirely metal-free crowns, direct bonding, and/or porcelain veneers.
The Benefits of Getting a Smile Makeover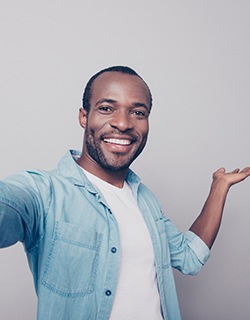 Instead of taking on each procedure individually, creating an overall strategy with Dr. Sikes is much more efficient. As a result, you can get the smile you've always wanted sooner and with better results. For example, if you need direct bonding to fill in little chips in your teeth, but you would also like to whiten them, having a smile makeover puts procedures in the appropriate order—in this case, whitening and then direct bonding—so that you don't waste any time or effort.
Also, never underestimate the value of a strong, confident smile! In the workplace as well as in the social scene, it can open up opportunities and help you progress as you would like. For instance, when you take advantage of direct bonding or all-ceramic crowns to improve your teeth, you can feel proud to show them off by smiling more often, which can lead to any number of life-changing events or relationships.
Understanding the Cost of a Smile Makeover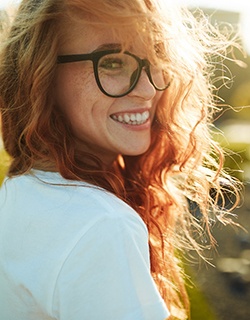 Before we begin a smile makeover, it is important that you understand what you'll be responsible for paying out-of-pocket. Occasionally, part of the treatment plan is covered by dental insurance because the repairs we make also serve a restorative function as well as a cosmetic improvement. Sometimes, a patient can get a smile makeover while simultaneously addressing more important issues like tooth decay or damage to teeth. However, for purely cosmetic changes, you'll be expected to pay the entire cost. That's why we offer assistance with applying for low-interest financing through CareCredit so every smile makeover fits within budget.
Smile Makeover FAQs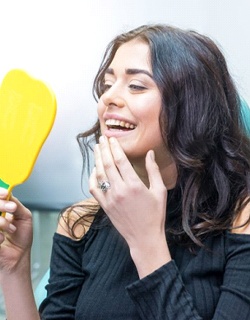 Are you still curious about what it's like to get a smile makeover? You're in luck; our team receives countless questions about smile makeovers, so we've decided to answer many of the most common ones below for your convenience. After you've read through the answers, feel free to contact us if you have any additional questions or if you'd like to go ahead and schedule your consultation.
Am I a Good Candidate for a Smile Makeover?
If your teeth are flawed in multiple ways (such as stains, chips, and/or gaps), there's a strong likelihood that you could benefit from a smile makeover in Mount Pleasant. Since each of these treatment plans is completely personalized, Dr. Sikes can select the right combination of services to meet your specific needs.
With that being said, your mouth should be in good health before we can begin the smile makeover process. Untreated tooth decay, gum disease, and other oral health issues could cause problems later on, so we'll need to address them prior to focusing on the aesthetics of your grin.
How Long Does a Smile Makeover Take?
A few factors will affect how long your smile makeover will take; namely, the specific services you're getting in order to bring about your ideal results. At our dental office, however, you can expect your smile makeover to take no more than a few weeks. Direct bonding and in-office teeth whitening can typically be completed in a single appointment, while metal-free crowns and veneers require two visits spaced about a month or so apart. Even if this seems like a long time to wait, keep in mind that your new and improved pearly whites will ultimately be worth it!
How Long Will My Smile Makeover Results Last?
The longevity of a smile makeover's results will be somewhat different for each patient, but it primarily depends on one thing: how well you care for your smile afterward. To ensure your new grin stands the test of time, make sure to stick to an oral hygiene routine of twice-a-day brushing and once-a-day flossing. You should also keep up with your six-month dental checkups and cleanings so that Dr. Sikes can identify any oral health concerns early on and prevent them from wreaking havoc on your smile.
In addition to following these dental care best practices, you can extend the lifespan of your smile makeover by:
Limiting foods and beverages that could discolor your teeth, such as wine, coffee, tea, berries, and soy sauce.
Avoiding foods that could chip or loosen dental restorations, such as peanut brittle and gummy candies.
Quitting harmful oral habits, such as using your teeth as tools or smoking.
Calling Dr. Sikes right away if you suspect there's a problem with any of your teeth or if you're experiencing abnormal symptoms (tooth pain, gum swelling, etc.).
Does Getting a Smile Makeover Hurt?
Our goal at Robert C. Sikes, DDS is to provide you with a comfortable, stress-free experience from start to finish. This means we'll go the extra mile to minimize pain or discomfort during your smile makeover. Some services involved, like bonding and whitening, almost never require your mouth to be numbed. Crowns and veneers require carefully reshaping the tooth, so we'll administer local anesthetic beforehand. That way, you shouldn't feel a thing during the procedure. You may experience some residual soreness or sensitivity afterward, but this should be temporary and mild. Over-the-counter pain medications like ibuprofen should be more than enough to handle it.