Direct Bonding – Mount Pleasant, TX
Correct Cosmetic Imperfections in One Appointment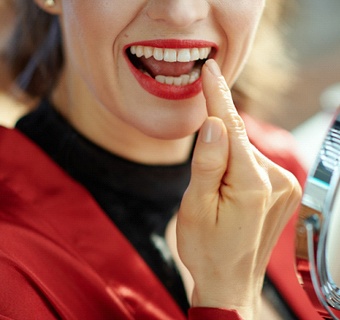 Do you have minor cosmetic flaws that take away from the appearance of your smile? The good news is that you don't need to spend and arm and a leg to transform the appearance of your pearly whites. With direct bonding in Mount Pleasant, Dr. Robert C. Sikes can correct aesthetic imperfections to make you feel more confident when it comes to showing off your teeth. To learn more about this affordable cosmetic solution, give us a call!
Why Choose Robert C. Sikes, DDS for Direct Bonding?
Instantly Correct Minor Gaps, Chips, and Stains
Color-Matched for a Natural Appearance
Flexible Financing Options Available
What Is Direct Bonding?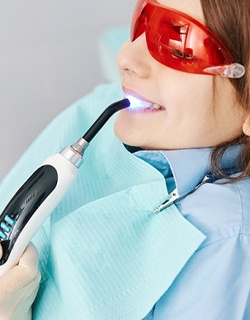 Direct bonding is a non-invasive procedure where Dr. Sikes applies a composite resin material to a compromised tooth in order to hide aesthetic flaws. Ultimately, it will make the following cosmetic imperfections disappear:
Stains that don't respond to teeth whitening
Small chips
Minor gaps
Misshapen teeth
Undersized teeth
What Does the Direct Bonding Procedure Look Like?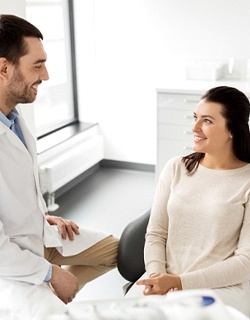 Direct bonding can be completed in just a single appointment. First. Dr. Sikes will make sure that you're comfortable. Then, he will prepare the area by creating small abrasion that allows the composite resin to firmly bond to the tooth. After applying the composite resin to the affected area, he will sculpt it so it blends in with your tooth. The material is then cured with a special light in order to harden. Lastly, Dr. Sikes will polish your tooth so that it reflects just like your natural tooth enamel. Then you will be good to go!
What Are the Benefits of Direct Bonding?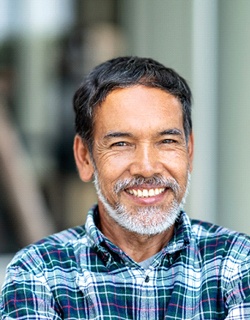 Here are just a handful of the numerous benefits of direct bonding that you can expect to experience:
Fast: This procedure can generally be completed in an hour or less.
Painless: Patients don't even need a local anesthetic to feel completely comfortable during the procedure.
Durable: Direct bonding can last for up to 10 years with proper maintenance.
Affordable: Cosmetic bonding is one of the most cost-effective cosmetic treatments available.