Dental Checkups & Cleanings – Mount Pleasant, TX
Preventing Problems for a Healthy Smile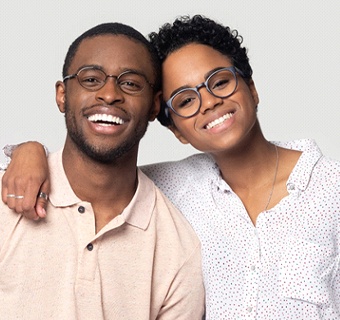 Preventive dentistry is one of the most beneficial forms of dental care you can receive. When undergoing a dental checkup and cleaning, you can expect the status of your oral health to be the catalyst for whether you require restorative treatment or not. As a dentist in Mount Pleasant, Dr. Robert C. Sikes can easily identify if any problems exist early on and recommend the appropriate treatment to ensure more drastic and extensive procedures are not necessary in the long run. If it has been a while since your last six-month appointment, contact us today to schedule a visit with Dr. Sikes.
Why Choose Dr. Robert C. Sikes for Dental Checkups and Cleanings?
Trusted Dentist with Nearly 40 Years of Experience
Advanced Dental Technology Used
Dental Insurance Accepted and Financing Available
What Happens During a Typical Dental Checkup?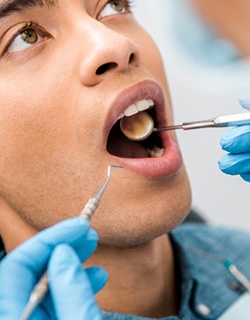 When you arrive for your dental checkup, you can expect a member of our team to welcome you before escorting you to a treatment room. If necessary, we will capture digital x-rays, so Dr. Sikes can have a clearer view of your oral cavity as a whole. Once all the imaging is complete, your dentist will begin to visually examine your mouth, throat, and head (oral cancer screening) to ensure there are no abnormalities that might point to oral cancer. He will also check for any signs of tooth decay, cavities, or gum disease.
Should he find anything that may be concerning, he will formulate a treatment plan that is designed to address your oral health issues and pave the way toward a healthier smile.
What Happens During a Typical Dental Cleaning?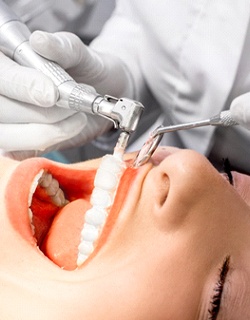 During the last half of your visit, you will undergo a thorough dental cleaning. One of our hygienists will come in and begin to remove all the plaque and tartar from your teeth and gums. Any accumulations can put you at risk for gum disease and cavities, which is why professional tools are often needed to ensure a thorough clean. We'll also check your gum pockets and determine if there are any early signs of periodontal disease.
Once your gums are properly cleaned, we will floss and polish your teeth to give them a beautiful shine.
Why Dental Checkups and Cleanings Are Important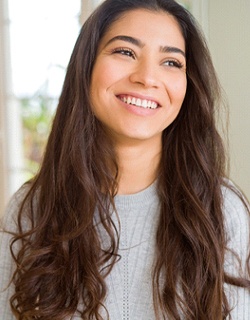 The American Dental Association (ADA) and your dentist highly recommend you schedule two six-month appointments each year. Not only do these visits mitigate your chances of developing cavities, tooth decay, and gum disease, but they also make it possible for us to identify early warning signs of more serious issues, such as an infection, pulp damage, or even a loose tooth.
By keeping your regularly scheduled appointments, you can continue to develop a strong relationship with our team. This is crucial because trust is a vital component of success, especially when patients must undergo a complex procedure. If you're like most people, you want someone you can freely talk to about your concerns and ask any questions you might have about your treatment plan.
If you're needing a "dentist near me" for a regular dental checkup and cleaning, do not wait to see Dr. Sikes. He and his team will give you the personalized approach needed to ensure a successful and enjoyable experience.