Root Canal Therapy - Mount Pleasant, TX
Where Comfortable Care Always Comes First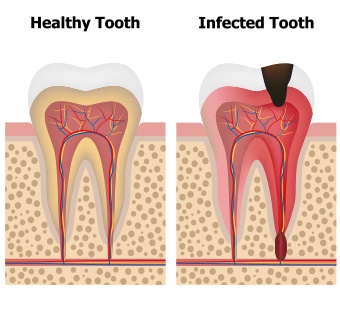 When even our toughest patients hear they need a root canal, you can see the dread written all over their faces. The good news is, root canal therapy is actually very comfortable, and in fact, most patients experience almost immediate pain relief from this treatment. At the Mount Pleasant dental office of Robert C. Sikes, DDS, we offer safe, effective, pain relieving root canal therapy. If you believe you're in need of root canal treatment, don't put it off. Call our office right away. Root canals are most often treated on an emergency basis, and we will do our utmost to see you on the day you call.
Why Choose Us for Root Canal Therapy?
Quick, easy and little to no discomfort
Save and restore your
natural smile
Eliminate sensitivity and any associated pain
When is a Root Canal Necessary?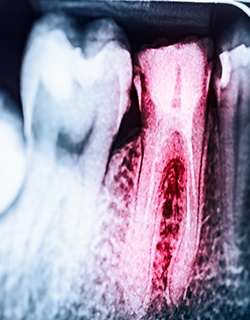 Root canals are treatments for damage or decay that has reached the very innermost layer of the tooth. Called the pulp, this inner tooth layer houses the entire nerve structure. When decay or damage access the nerve, the result is the severe toothache pain and dental sensitivity that makes root canals such a dreaded procedure.
How do I Know I Need a Root Canal?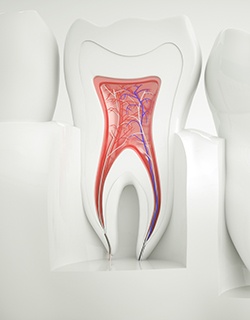 The only way to know for sure is to schedule an appointment with our team, so we can evaluate your smile and recommend the best treatments. However, please let us know right away if you experience any of the following root canal warning signs:
Severe toothache - dull throbbing pain and/or stabbing pain when biting down
Sensitivity - lingering sensitivity after the tooth is exposed to heat or cold
Discoloration - the tooth may darken usually near the gum line
Gum infection - you may notice inflamed, sore, or infected soft tissue surrounding the damaged tooth
What is the Root Canal Process Like?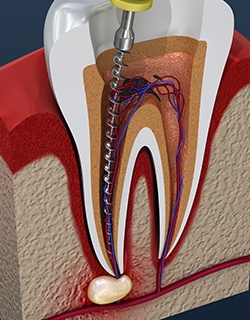 When we determine you need a root canal, we will get to work right away. First, we numb the area around the tooth. This should immediately relieve the toothache you've been experiencing. Then, we will drill an access hole into the center of your tooth and extract the damaged nerve and pulp tissue. Following the removal of this damaged tooth structure, we may need to apply a topical antibiotic or prescribe oral antibiotics to ensure the infection is completely cleared up before we proceed. Then, we'll refill the tooth with a biocompatible substance that will mimic the lost pulp structure. The access hole is refilled, and in most cases, patients will also need to have a dental crown placed. The crown strengthens and protects the treated tooth to prevent damage in the future.
How Long Will my Root Canal Last?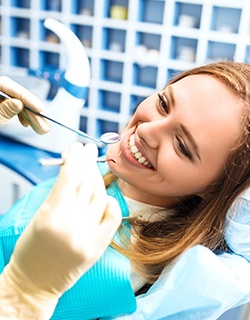 With proper care, your root canal treated tooth should last a lifetime. You'll simply need to brush and floss daily and make regular visits to our Mount Pleasant dental office. If your root canal fails, it is most likely to do so soon after your original procedure. Stay vigilant in assessing any change in the way the treated tooth looks or feels for the first several weeks after your root canal. In some cases, we're able to retreat and save the tooth if root canal failure is addressed in the early stages.