New Patient Information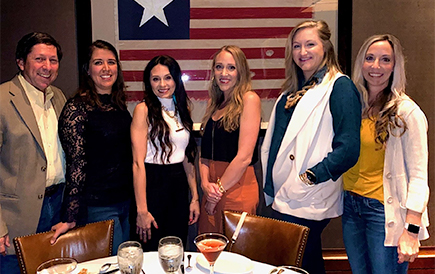 If you're new to Mount Pleasant or just looking for a new dentistry practice in the area, we hope you'll take a few moments to find out more about what it means to be a patient of Dr. Robert C. Sikes and his knowledgeable team. We offer a truly comprehensive range of preventive, restorative, and cosmetic services to keep every patient smiling. If you'd like to schedule an appointment in our Mount Pleasant office, give our team a call today. We offer effective dental care for patients from Mount Pleasant, Omaha, Mount Vernon, and other surrounding communities.
Your First Visit
Your first appointment experience will depend in part on why you're visiting us. If you simply need to establish a new office for all of your basic dentistry needs, we'll capture a full set of digital X-rays, and then we'll carefully examine your smile. Once we feel that we have a good understanding of your current level of health, we'll partner with you to develop a treatment game plan. We may make recommendations for treatment, but we'll take the time to describe all of your options, the fees for each choice, and answer questions you may have.
We also see people who are considered "emergency" or "urgent care" patients. For these patients, we'll begin by relieving pain and repairing any immediate damage. Then, we can complete a thorough exam, and partner with a patient to develop a plan for ongoing oral health in our office and at home.
New Patient Forms
As nice as our waiting room is, we know you probably want to spend as little time as possible in it when you come to see us! To help you save time, you now have the option to fill out our patient forms beforehand by downloading them below. Just bring the completed forms to our office the day of your visit, and we'll get you in to see Dr. Sikes in no time!
Insurance Accepted
While we do not offer any in-network dental insurance coverage, we are happy to process and file claims for most PPO providers. Our goal is to ensure patients receive the maximum coverage from their benefit plans. We work closely with insurers on a regular basis, and we are typically capable of delivering the lowest possible out of pocket costs for our patients. If you have questions about your specific dental insurance plan, please don't hesitate to ask. We'll be happy to help.
Financing & Payment Options
We are happy to assist you in fitting the cost of all necessary dental care into your budget. At the time of treatment, we ask that patients remit payment in the form of cash, check, or major credit cards (Discover, Mastercard, Visa, and American Express). We are also able to work with CareCredit, a third-party financier that specializes in medical and dental financing. Qualified patients can receive low or no interest payment plans through CareCredit.