Restorative Dentistry – Mount Pleasant, TX
Smile Repair Designed Just For You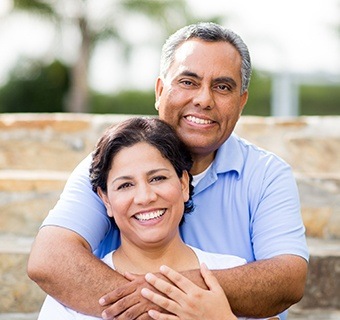 Whether it happens because of decay, injury, or simply old age, dental damage affects nearly everyone at some point in their lives. Here in Mount Pleasant, our team is here to provide you with the support and skillful restorative care you and your smile deserve. Dr. Robert C. Sikes believes in the power of quality, and with the help of a trusted ceramics lab just down the road from our practice, we're able to create beautiful, personalized restorations that provide both health and cosmetic benefits. Come in today and see what a difference over 30 years of experience can make when it comes to your treatment.
Why Choose Us for Restorative Dentistry?
Partnered with local dental lab
Short turnaround times for restorations
100% metal-free restorations available
Dental Crowns & Bridges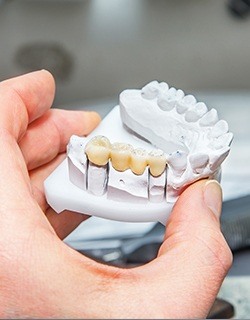 Crowns can be used to effectively treat a variety of dental issues that involve your teeth, including severe decay, structural damage, or simple wear and tear. They're even important components of dental bridges, a sturdy and lifelike tooth replacement option that can replenish one or more gaps in a row within your mouth as long as there are healthy teeth on both sides. The crowns are used to anchor your new bridge to these healthy teeth, completing your treatment and giving you back the complete, durable smile you've been sorely missing. Better yet, Dr. Sikes works closely with the professionals at the ceramics lab in order to create restorations that are sturdy, beautiful, and painstakingly personalized to blend in with your natural smile. You'll be amazed by the results!
Tooth Colored Fillings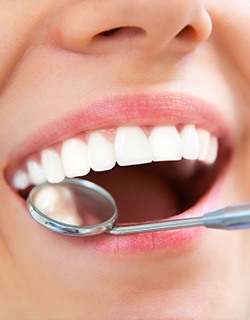 In the past, cavities used to be treated with amalgam fillings that looked metallic and stood out dramatically from the rest of the smile, which often led to decreased confidence in patients. Today, Dr. Sikes and his team here in Mount Pleasant are happy to offer an alternative. Tooth-colored fillings can be precisely matched to the shade of your natural teeth, leading to a beautifully seamless appearance. Better yet, they're a more conservative treatment option (meaning that we're able to preserve more of your natural tooth structure) and less sensitive to hot or cold temperatures, resulting in increased comfort.
Dentures & Partial Dentures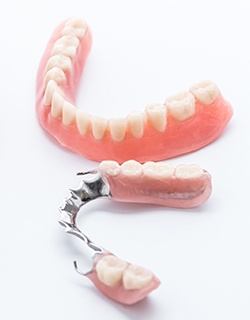 For patients missing several teeth, dentures have provided a reliable solution for multiple generations. Thankfully, modern-day dentures are much more comfortable and natural-looking than ever before. Consisting of ceramic teeth attached to an acrylic, gum-colored base, we can design a prosthetic to replace any amount of teeth located anywhere in the mouth while restoring a person's appearance at the same time. And, for those who want the most secure fit available today, Dr. Sikes can also offer state-of-the-art implant-retained dentures.
Learn About Dentures & Partial Dentures
Dental Implants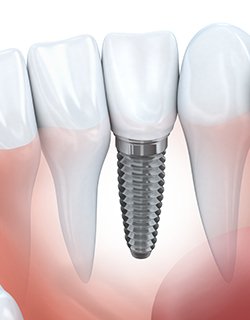 In the world of tooth replacement, dental implants are truly revolutionary. Instead of just restoring the tooth above the gum line, they bring back the root structure as well, giving them a stability a traditional bridge or denture simply can't match. Plus, they are always topped with 100% porcelain restorations, meaning they can help someone fully regain both their appearance and oral health. For people who are serious about fixing their tooth loss, dental implants are the ultimate solution.