Preventive Dentistry – Mount Pleasant, TX
Proactive Care For Better Smiles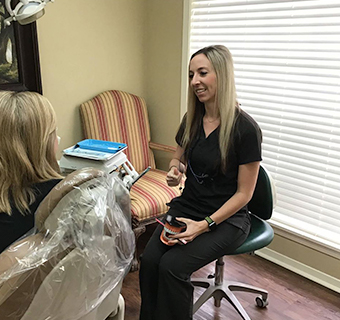 Isn't it easier to stop problems before they begin rather than having to treat the consequences? When it comes to the lifelong well-being of your smile, Dr. Robert C. Sikes and his team here in Mount Pleasant, TX can't agree enough with this sentiment. That's why we're dedicated to providing our valued patients with in-depth preventive care that keeps their teeth and gums feeling and looking great. Whether you're in need of your regular six-month check-up, a refreshing, in-depth hygiene appointment, or some valuable extra protection against common oral health issues like teeth grinding, we look forward to welcoming you to our office!
Why Choose Us for Preventive Dentistry?
Dentist with many years of experience
Warm, friendly, & highly-skilled team
Accept & maximize all insurance
Dental Checkups & Cleanings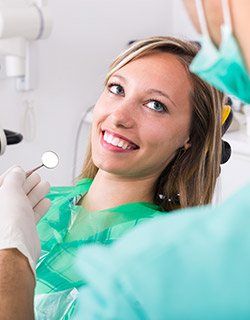 Regular checkups and cleanings are the backbone of effective dental care. These preventive appointments give our team the chance to thoroughly clean your teeth (particularly those areas your brush and floss can't reach!), and Dr. Sikes is able to find any problems in their earliest stages. This enables him to treat them in the most conservative way possible, which saves a patient both time and money than if they waited till later.
We recommend that everyone should receive at least two checkups and cleanings each year, averaging about 1 every 6 months. Paired with consistent oral hygiene at home, many patients are able to avoid common issues like cavities and gum disease for years at a time. These appointments are also a great time to ask any questions you might have about you or your family's dental health. We're always happy to share any knowledge you need to achieve and maintain a gorgeous, healthy smile.
Nightguards for Bruxism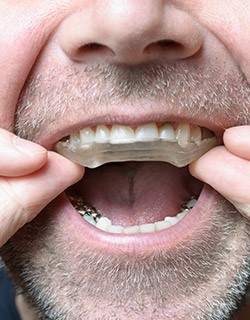 Bruxism, or unconscious teeth grinding while asleep, is a common response to daily stress. Over time, it can wear down the teeth, dental restorations, and even cause pain in the jaw and face if left untreated. It's also one of the most underdiagnosed causes of frequent headaches! Thankfully, a simple nightguard can solve all of these problems. It's a custom-made mouthpiece worn to bed that prevents the jaw from clenching and the teeth from coming together during the night.