Dental Implants – Mount Pleasant, TX
The Best Answer for Tooth Loss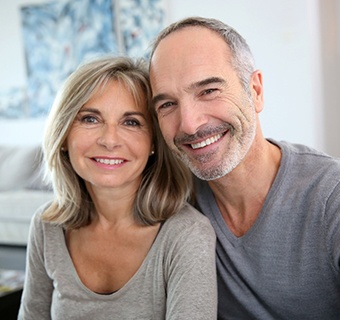 When a patient comes to see us with missing teeth and asks us how they should replace them, our first recommendation is always dental implants. Why? In short, they are the most complete and advanced solution available today, able to provide unmatched aesthetics, function, and durability compared to all other treatments. If you're ready to permanently close those gaps in your smile, Dr. Sikes is ready to provide you with the best thing modern dentistry has to offer with dental implants in Mount Pleasant. To learn more about what they could do for you, contact us today!
Why Choose Robert C. Sikes, DDS for Dental Implants?
Partnered with Highly Trained Dental Implant Experts
CT/Cone Beam Scanner for Precise Treatment Planning
Reasonable Prices Without Any Hidden Fees
What Are Dental Implants?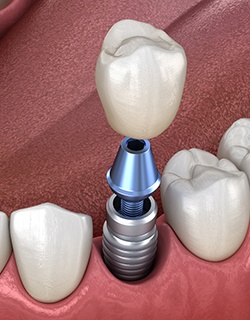 Dental implants are the only tooth replacement method that replicates the entire structure of a lost tooth, not just the crown. A titanium implant post is surgically placed into your jawbone to serve as a root. This stimulates new bone growth, allowing your jaw to fuse to the post. A special connector piece, called an abutment, is placed on the post to attach your custom-made crown. It's carefully crafted to match your natural teeth to blend in when you smile. The unique process and materials used to recreate the tooth allow dental implants to provide a reliable and long-lasting solution.
The 4-Step Dental Implant Process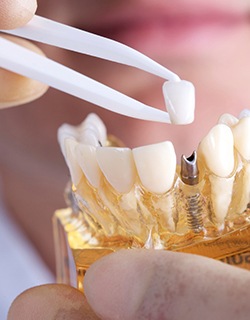 To ensure our patients only receive the highest quality care, we have partnered with a network of local oral surgeons who have each performed the dental implant procedure countless times. Thanks to them, we know that our patients' new smiles will always have a strong foundation they can trust. Once a patient has healed, they will return to Dr. Sikes to receive their permanent restorations. While the dental implant process will look a bit different from patient to patient, there are four basic steps that everyone goes through.
Initial Dental Implant Consultation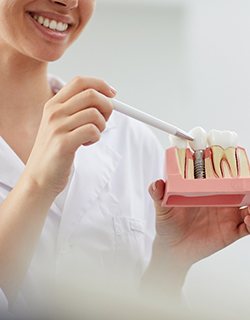 First, you will come into our office for a consultation with Dr. Sikes. He will carefully examine your smile, checking for the number of teeth you're missing, the strength of your jawbone, and the overall condition of your oral health. He will also discuss your health history as well as any potentially harmful lifestyle habits you may have, such as tobacco use. Additionally, he will use digital X-Rays to get an inside view of your jawbone, ensuring that it's strong enough for the placement of dental implants. After Dr. Sikes develops your personalized treatment plan, we will book an appointment for your surgery!
Dental Implant Surgery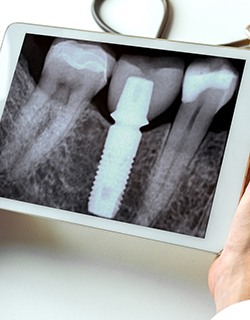 After making sure you're numb and comfortable, your oral surgeon will make small incisions in your gums to access the bone. Then, they will create small holes in the jawbone for the placement of your implants. Your gums are then sutured, and the recovery process will begin. Typically implant surgery can be performed in just one visit, and you'll be provided with temporary restorations to maintain your appearance.
Dental Implant Osseointegration/Abutment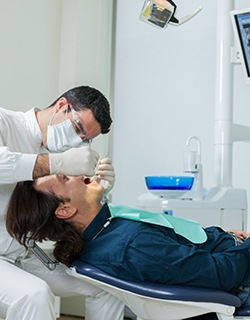 The key to a strong and healthy smile with dental implants is allowing them to fuse to your bone—a process called osseointegration. Implants are made with titanium, which is a biocompatible material that allows them to become a permanent part of your body. In fact, this is also the reason why dental implants can preserve the jaw, stimulating the bone even after teeth are lost. After your jaw has healed, we'll place the abutments, which are small pieces we attach to the implants that are used to connect your restorations.
Delivery of Dental Implant Restorations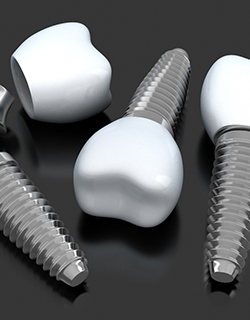 After Dr. Sikes has taken special images and digital impressions of your smile, he will send them off to a high-tech dental lab, where they will match the size, shade, and shade of your restorations to the rest of your natural smile. This results in a beautiful, strong, and lifelike set of teeth.
Benefits of Dental Implants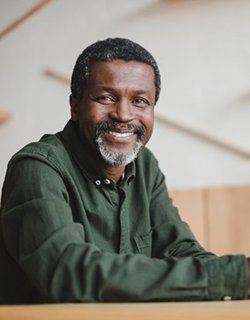 So why are dental implants so special? Because they are the only treatment that replaces both the root and crown of a tooth. Other restorations only bring back the upper portion of a tooth, but thanks to implants' unique three-part structure, patients can enjoy benefits that other solutions cannot deliver.
The Most Comfortable Option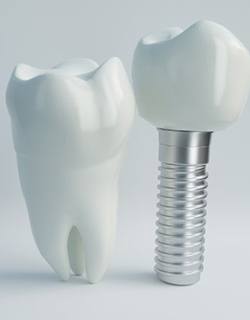 Out of all the solutions to tooth loss, dental implants feel most like the pearly whites you were born with. Why is that? Once the implants have been surgically inserted into your jawbone, your jawbone and gum tissue actually grow around them. In a nutshell, they become like a part of your own body. After this process, known as osseointegration, is complete, your implants will feel so natural that you might even forget you have them!
Beautiful Appearance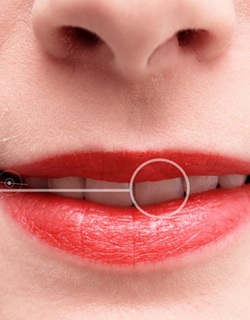 In addition to feeling natural, dental implants also look like your original teeth. Although the posts themselves are hidden underneath the gums, they are restored with a custom-made crown, bridge, or denture. We use high-quality materials and impressions of your mouth to design these replacement teeth. Once your restoration is in place, no one should be able to tell your implants apart from the rest of your smile.
Believe it or not, dental implants can actually make you look younger. Normally, the jawbone shrinks after tooth loss due to lack of stimulation from the roots of your teeth. This can lead to collapse of your facial muscles, creating wrinkles. Dental implants support the jawbone enough to keep you looking youthful for decades!
Easy Chewing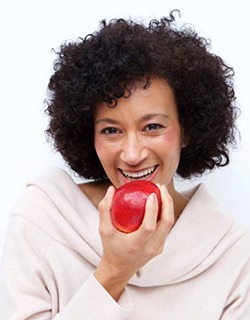 Conventional dentures notoriously lose their snug fit every few years. As a result, they can slip out of place when eating. You might also have difficulty chewing tough foods like steak. Implant-retained teeth, on the other hand, replenish most of your original chewing strength. They're also incredibly sturdy since they're embedded in your jaw. You'll be able to enjoy all of your favorite foods just like you did before you lost any teeth.
Unmatched Longevity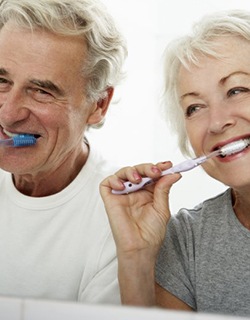 While other tooth replacement options must be repaired or replaced every 5 to 15 years, dental implants are designed to last three decades or more. Plus, they're very easy to maintain. Just brush and floss them like you would natural teeth, and come see us for a checkup twice a year.
Are you interested in rebuilding your smile with the most comprehensive, beneficial option available today? Contact your dentist in Mount Pleasant today to schedule your dental implant consultation!
Who Dental Implants Can Help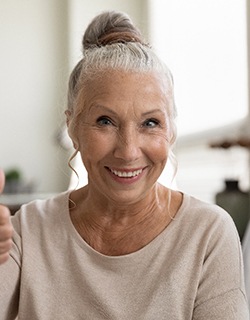 Dental implants are incredibly versatile and can be paired with a variety of restorations in order to bring back any number of teeth. Regardless of how many teeth you need to replace, we have a solution that can take advantage of implants. Which implant-retained restoration would be best for you? After Dr. Sikes has fully examined your mouth and assessed your tooth-loss situation, he can put together a treatment designed specifically for your smile.
Who Is a Good Candidate for Dental Implants?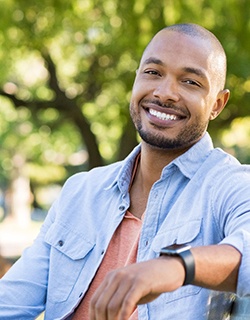 Before we can move forward with dental implant treatment, we need to make sure you meet certain criteria:
You must be in good oral health, meaning you cannot have pre-existing gum disease, cavities, or any other oral issue.
You must be in good overall health to safely undergo a minor surgical procedure.
Your jawbone must have enough density to support and hold the implant post(s).
During your consultation, we'll ask about your oral and medical history as well as look at your jawbone to see if you make a viable candidate for implants.
Missing One Tooth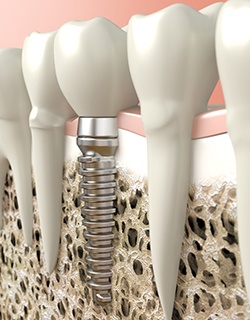 For single missing tooth, a porcelain crown can be placed onto one implant root. Basically, it replaces the entire missing tooth and replicates natural structure. Unlike with a bridge, which has to be positioned in between two healthy teeth, implants can bring back a single tooth without the surrounding dental structure needing to be altered. As a result, you hold onto more of your natural teeth, and your replacement tooth stands independently.
Missing Multiple Teeth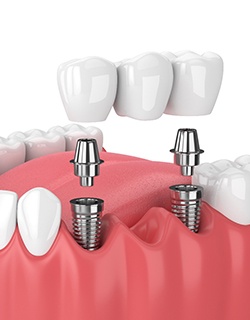 The dental implant crowns we touched on above can be placed throughout the mouth to close multiple gaps, but for patients with several consecutive missing teeth, just two implant roots can support up to four replacement teeth in a row. This is a much more cost-effective solution compared to replacing each tooth individually, and it still delivers fantastic results that can last for decades. If you think an implant bridge could be right for you, feel free to ask about it during your consultation.
Missing All Teeth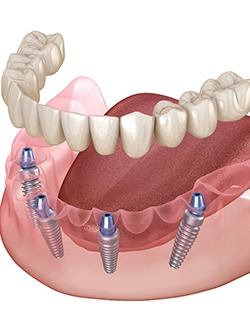 Even patients who are missing all of their teeth can benefit from dental implants. A custom-made denture can be held in place using just four to six strategically positioned roots. Not only do implant dentures fit better than regular ones, but they also restore much more of a person's bite strength. As a result, with implant dentures you can feel confident in your smile even though you've suffered complete tooth loss in the past!
Understanding the Cost of Dental Implants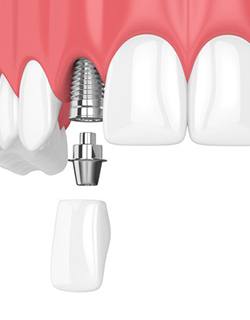 Because dental implants are so versatile, there actually is no set cost for the treatment. The number of implants needed, the type of restoration used, and even the location of the missing teeth can all influence the final price. While dental implants are certainly an investment in your smile, they are a wise one, especially if you're budget-minded. Regular bridges and dentures typically need to be replaced multiple times over the course of a person's life, compounding their initial lower cost, while dental implants can easily last for 30 years or more, meaning a patient can easily save thousands in retreatment.
Although the process does take time, the investment and results are well worth it. Before we begin treatment, our team will go over all relevant pricing information with you as well as the fees associated with the outside specialist you'll see for your dental implant surgery. This will ensure that you know exactly what to expect when it comes to the cost of dental implants in Mount Pleasant.
Preliminary Treatments & Dental Implant Surgery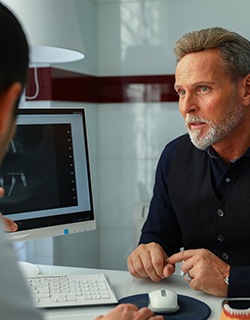 The first step to receiving dental implants is to schedule an initial consultation with Dr. Sikes. During this visit, your implant dentist in Mount Pleasant will review your smile and make any recommendations regarding preliminary treatments. Not all patients require them; however, if you show signs of severe tooth decay, gum disease, or jawbone deterioration, you will need a tooth extraction, periodontal therapy, or bone grafting to ensure the health and longevity of your implants once they are put into place. Each of these additional treatments will add to the overall cost of treatment.
But it's not just the preliminary services you'll need to consider when budgeting for your procedure. You'll also need to think about dental implant surgery. Because Dr. Sikes partners with the best local dental implant experts, you'll be expected to pay two separate fees: the surgical procedure with a specialist and the customized restoration with Dr. Sikes.
The Parts of Your Dental Implant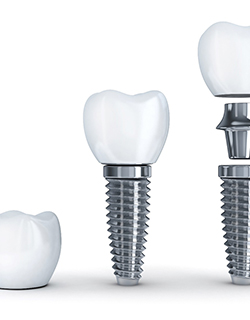 The parts of your dental implant will also have a major impact on how much you can expect to spend on treatment. Some of the specifics associated with your dental implants in Mount Pleasant include:
How many dental implants you will need – It is significantly cheaper if you only need a single tooth implant post to replace one missing tooth. However, if you need two dental implants to replace multiple missing teeth, the cost will be higher. The same can be said for implant dentures that often require between 4 and 8 dental implants to replace an entire arch of teeth.
The type of restoration you will need – Dental implants are a versatile tooth replacement solution, so you may need a crown, bridge, or denture, each of which comes with its own cost.
Materials – Most dental implants are titanium or zirconia.
Brand/Manufacturer – Much like cars, dental implants are all different. Our dental team will work closely with manufacturers and choose the particular brand; however, we will go over all this information with you during your initial consultation so you can better understand why it's best to choose better quality items than those that are significantly cheaper.
How Dental Implants Can Save You Money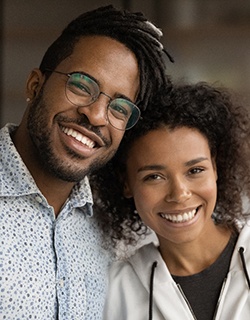 From saving money on dental adhesives to avoiding frequent adjustments and replacements every 5-7 years, dental implants will save you a tremendous amount of money in the long run. Regular dentures and bridges may appear more cost-effective upfront, but they prove to be costlier down the road. Not to mention, by replacing your missing teeth with dental implants, you will reduce your risk for systemic issues that not only hinder your overall health but can also lead to expensive and timely treatments throughout your lifetime.
Tooth loss and lifespan are closely connected, so by choosing to opt for a more superior and permanent method of treatment that prevents your jawbone from shrinking and encourages better oral health, you will save money and work to extend your life.
Does My Dental Insurance Cover Dental Implants?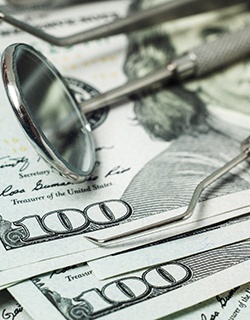 Although most dental insurance companies still do not provide coverage for dental implants, some are coming around to the idea. You will need to check with your insurer to find out what their policy is regarding this type of treatment. Even if they do not agree to cover the cost of your surgery, they may assist with the consultation, restoration, or preliminary treatments. No matter the result, our team will work with you to maximize your benefits and help keep your out-of-pocket expenses low.
Making Dental Implants Affordable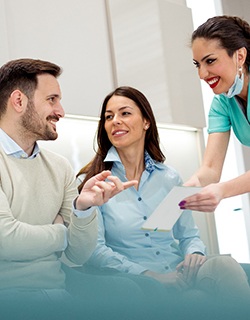 To help make dental implant treatment more affordable, Dr. Sikes is pleased to work closely with CareCredit. This third-party financier offers low and no interest payment plans to eligible individuals. By allowing you to break up the cost of your treatment into manageable monthly installments, you can move forward with dental implants with greater peace of mind. Instead of worrying about how you'll pay, you will feel more comfortable knowing that you can stay within your budget while achieving a healthier, more beautiful smile.
If you are ready to find out if you are an eligible candidate for treatment as well as how much your individual case will cost, contact us today to schedule an appointment with Dr. Sikes.
Dental Implant FAQs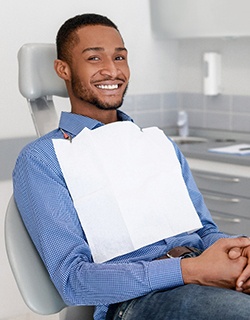 It's normal to have several questions about dental implants before you're ready to commit to the treatment. Your dentist in Mt. Pleasant takes the time to explain the process and address your concerns during your initial consultation. In the meantime, here are the answers to a few of the most common questions we hear:
Can I get dental implants if I have gum disease?
Unfortunately, you cannot get dental implants if you have active gum disease. The long-term success of your new smile relies on your jawbone supporting the posts and remaining infection-free. You'll need to undergo periodontal therapy before having your placement surgery. If you've suffered damage as a result of the infection, you may need additional treatments as well, like bone grafting.
Can dental implants fail?
Dental implants have over a 95% success rate. They are proven to last for several decades; however, they can fail. Although the risk is generally less than 5%, it's best to take the necessary precautions to safeguard your smile, such as maintaining your oral hygiene at home and visiting your dentist at least twice a year for a cleaning and checkup. If you develop any signs of implant failure, like pain or swelling, don't wait to contact your dentist. Quick intervention can prevent complete dental implant failure.
Are dental implants painful?
You will not feel any discomfort during your placement surgery because sedation or anesthesia is used. Unfortunately, as with any surgery, you can expect there to be some pain while you heal, but most patients say it isn't any worse than having a tooth extracted. You can manage it using an over-the-counter medication.