Cosmetic Dentist – Mount Pleasant
Feel Awesome with Every Smile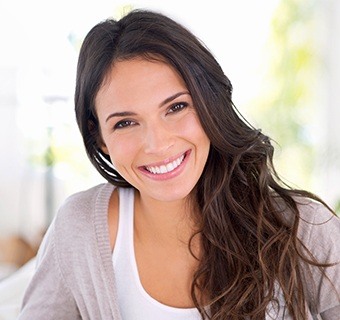 A gorgeous smile can make a powerful first impression. In fact, studies have shown that white, straight teeth imply several positive attributes about their owner to others, including success, confidence, youth, attractiveness, and much more. Of course, the sad truth is that many patients struggle with smiles that are healthy but aesthetically lacking due to chips, cracks, stains, discoloration, gaps, and other flaws. Thankfully, Dr. Robert C. Sikes and his dental team here in Mount Pleasant are happy to offer cosmetic dentistry services to patients seeking to achieve the look of their dreams. We know you will be impressed by the natural, high-quality transformations we can create!
Why Choose Us for Cosmetic Dentistry?
Dentist with many years of experience
Able to improve health & aesthetics at the same time
Every treatment can be fully tailored to your specifications
Metal-Free Restorations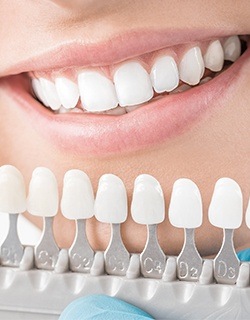 While having optimal oral health is crucial, Dr. Sikes and his team also understand that for many patients, a visually beautiful smile is a top priority. That's why we enjoy providing all-ceramic restorations that look, feel, and function just like normal teeth. With the help of a trusted ceramics lab located just down the road, we're able to have crowns and other quality pieces created that are precisely designed, painstakingly crafted, and shaded as closely as possible to the color of your natural teeth. Here at our Mount Pleasant office, we won't rest until you're completely happy with the appearance and placement of your new restoration. The results will be sure to impress you!
Teeth Whitening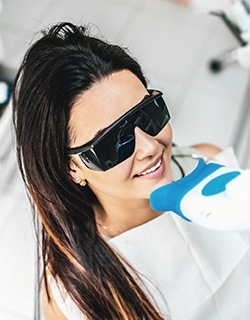 Whether it happens due to old age, medication, or simply that extra cup of coffee every morning, teeth tend to lose their bright color over the years. If you're ready to get rid of unsightly stains and discoloration, please turn to Dr. Robert C. Sikes for help. We can provide you with a teeth whitening kit that is used from the comfort of your own home and on your own schedule. All you have to do is wear the customized oral appliance and high-grade gel together for a predetermined amount of time each day. Many patients start to see results after the very first use, with the most dramatic changes occurring after a couple of weeks.
Smile Makeovers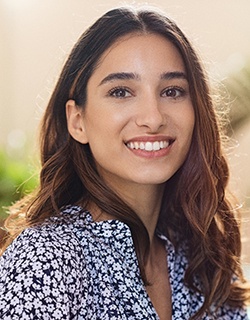 Often, there isn't only one specific treatment that can transform a smile, but a combination of procedures is required to achieve the desired results. Through careful planning and coordinating multiple treatments, including direct bonding and metal-free crowns, we can make your dream smile come to life. In other words, with a smile makeover, everyone can have self-confidence to let their genuine smile show, opening up a world of new possibilities!
Learn More About Smile Makeovers
Understanding the Cost of Cosmetic Dentistry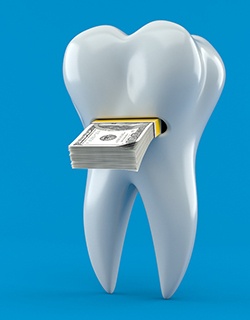 As you may know, cosmetic dentistry isn't typically covered by insurance. This gives people concerns about the price of their cosmetic procedures, even leading some to avoid getting the care that could seriously help them.
Don't worry—we'll be happy to work with you to help you improve your smile while being conscious of your budget. Here are a few tips to help you do that.
What Cosmetic Dental Service is Right for Me?
One of the primary things to think about when considering how to fit cosmetic dental care into your budget is the variety of treatments at your disposal and their various price points. Here are a few for you to consider:
Metal-Free Restoration: Dental crowns are a solid restorative treatment, but if you make use of tooth-colored restorations you can also reap aesthetic benefits. Dental crowns are on the pricier side, but have the benefit of sometimes being covered by insurance if they're deemed medically necessary.
Teeth Whitening: Teeth whitening is typically middle-of-the-road in terms of price, and it's a quick and easy way to make a big difference in your smile.
Direct Bonding: Direct bonding is unbelievably versatile, and also an incredibly affordable treatment.
Smile Makeover: A combination of multiple restorative and cosmetic treatments to completely transform how your smile looks. As you can imagine, the cost of the makeover depends on the treatments that you get.
Cosmetic Dentistry Can Be An Investment Worth Making   
It can sometimes feel like cosmetic dentistry is too big of a financial commitment, especially depending on the treatment that you get. However, it's important to remember that you're getting something incredible for your money—the pride and self-esteem that a beautiful smile can give you. That means a better social life, a better love life, and a leg up in your career. In that way, cosmetic dentistry is an investment that's sure to pay off.
How to Make Cosmetic Dentistry Affordable 
Even though dental insurance won't cover most cosmetic dentistry, that's not a hard-and-fast rule. Dental crowns, for example, may potentially receive some coverage. We'll work with your plan to make sure that you make the most of your benefits.
Even if your insurance doesn't cover anything, you should know that there are other options that can help you get the smile you're looking for. We work with CareCredit to offer financing services to those patients who qualify based on a credit check. If you do, you'll be able to break the cost of care into more affordable chunks.