Cosmetic Dentist – Mount Pleasant
Feel Awesome with Every Smile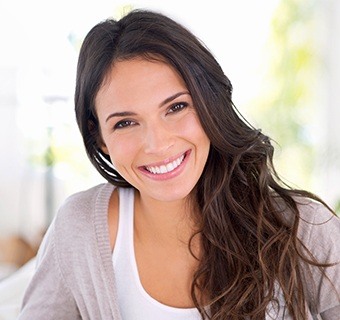 A gorgeous smile can make a powerful first impression. In fact, studies have shown that white, straight teeth imply several positive attributes about their owner to others, including success, confidence, youth, attractiveness, and much more. Of course, the sad truth is that many patients struggle with smiles that are healthy but aesthetically lacking due to chips, cracks, stains, discoloration, gaps, and other flaws. Thankfully, Dr. Robert C. Sikes and his dental team here in Mount Pleasant are happy to offer cosmetic dentistry services to patients seeking to achieve the look of their dreams. We know you will be impressed by the natural, high-quality transformations we can create!
Why Choose Us for Cosmetic Dentistry?
Dentist with many years of experience
Able to improve health & aesthetics at the same time
Every treatment can be fully tailored to your specifications
Porcelain Veneers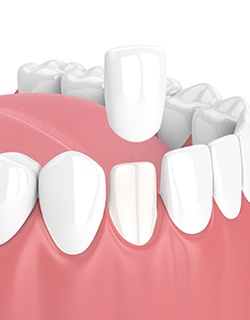 Many patients who come to our Mount Pleasant, TX office feel overwhelmed by the sheer number of cosmetic flaws in their smile that need treatment. Wouldn't it be easier to simply give your teeth a do-over instead? Veneers have been created for this transformative purpose, and you'll be amazed by the stunning results. Crafted from wafer-thin porcelain, veneers are personalized to reflect your ideal smile and then fitted closely and comfortably over your existing teeth. They look completely natural and should be treated as such. In fact, veneers are even more resistant against staining than natural enamel!
Metal-Free Restorations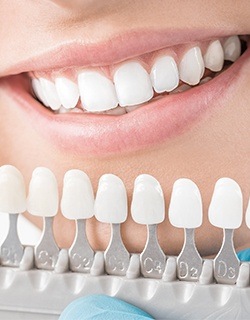 While having optimal oral health is crucial, Dr. Sikes and his team also understand that for many patients, a visually beautiful smile is a top priority. That's why we enjoy providing all-ceramic restorations that look, feel, and function just like normal teeth. With the help of a trusted ceramics lab located just down the road, we're able to have crowns and other quality pieces created that are precisely designed, painstakingly crafted, and shaded as closely as possible to the color of your natural teeth. Here at our Mount Pleasant office, we won't rest until you're completely happy with the appearance and placement of your new restoration. The results will be sure to impress you!
Teeth Whitening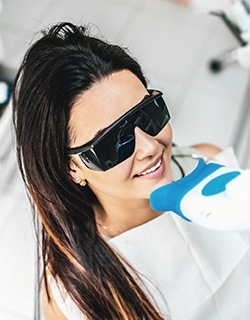 Whether it happens due to old age, medication, or simply that extra cup of coffee every morning, teeth tend to lose their bright color over the years. If you're ready to get rid of unsightly stains and discoloration, please turn to Dr. Robert C. Sikes for help. We can provide you with a teeth whitening kit that is used from the comfort of your own home and on your own schedule. All you have to do is wear the customized oral appliance and high-grade gel together for a predetermined amount of time each day. Many patients start to see results after the very first use, with the most dramatic changes occurring after a couple of weeks.