Teeth Whitening – Mount Pleasant, TX
Get the Bright Smile You Deserve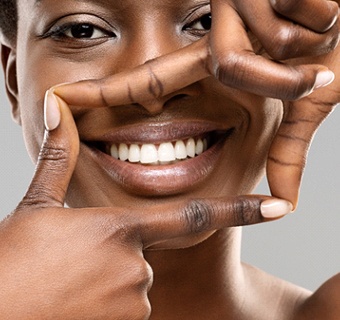 Are you tired of hiding your teeth because they're stained or discolored? Even though it's completely normal and happens to everyone for many reasons (i.e., worn tooth enamel, overconsumption of dark-colored foods and drinks, poor oral hygiene, genetics), that doesn't make it any less embarrassing. Luckily, we're here to help. Dr. Sikes offers professional teeth whitening in Mount Pleasant to help you get a smile you can confidently show off. To learn more about this cosmetic service, continue reading or call our office and schedule a consultation!
Who is a Good Candidate for Teeth Whitening?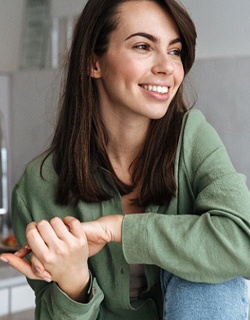 Most people may not know this, but there are two types of tooth discoloration. Intrinsic discoloration occurs on the inner layer of the tooth (dentin). Over time, the dentin darkens, creating the appearance of a yellowed smile. On the other hand, extrinsic discoloration affects the outer layer of the tooth (enamel). If it can't be removed with your usual at-home dental practices, a professional whitening treatment may do the trick.
Anyone with stained or discolored is likely eligible for teeth whitening in Mount Pleasant. Of course, the only way to know for sure if you're a good candidate is by visiting Dr. Sikes for a consultation. He'll evaluate your oral health, ask about your goals, and review your medical history to determine your candidacy.
How Does Teeth Whitening Work?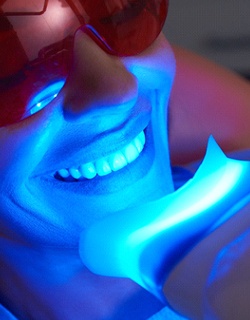 During your consultation, Dr. Sikes will explain the two types of teeth whitening he offers. Even though the timeline for each one is different, they're both equally capable of helping you achieve a whiter, more confident smile. It's worth noting that each option uses safe, effective, dental-grade products that are superior to what can be purchased at your local store. That said, let's take a closer look at each method:
Take-Home Teeth Whitening
If you'd rather undergo treatment at your convenience, a take-home whitening kit may be the ideal solution for you. Dr. Sikes will provide you with custom-made trays and a high-grade bleaching gel so you can whiten your teeth from the comfort of your home. You'll be instructed to wear the trays for a certain amount of time each day for two weeks. Once you're done, your smile should be noticeably brighter!
In-Office Teeth Whitening
Do you want to change the color of your smile as quickly as possible? You may want to opt for in-office teeth whitening. In as little as one hour, Dr. Sikes can make your pearly whites several shades brighter! It's an excellent option for patients who have a special event coming up soon, like a job interview, wedding, or graduation.
Tips for Maintaining Your Brighter Smile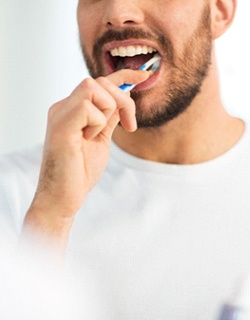 Once you get the blinding white smile you've always wanted, you're going to want to keep it that way! Here's how you can maintain your hard-earned results for as long as possible:
Limit your consumption of dark-colored foods and drinks (i.e., soy sauce, curry, soda, coffee, red wine)
Practice good oral hygiene (i.e., brush twice a day, floss daily, rinse with an antiseptic mouthwash)
Visit your dentist every six months for a checkup and cleaning
Kick bad habits to the curb (i.e., smoking, chewing on your fingernails, using your teeth as tools)
Ask Dr. Sikes about coming in for touch-ups