How Dental Implants Work – Mount Pleasant, TX
The Magic Behind Lifelong Tooth Replacements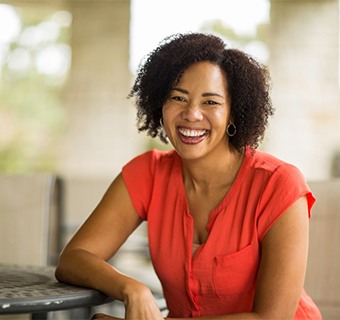 One of the most popular tooth replacements available, dental implants in Mt. Pleasant, give patients the ability to speak, smile, and chew with confidence. If you're wondering about the process of receiving implants, you've come to the right place! Dr. Robert C. Sikes wants all of his patients to get the information they need before treatment, which is why he's included the step-by-step implant process. Keep reading to learn more.
Why Choose Us for Dental Implants?
Experienced dentist and staff
Able to replace any number of missing teeth
Partnered with state-of-the-art dental lab
Initial Dental Implant Consultation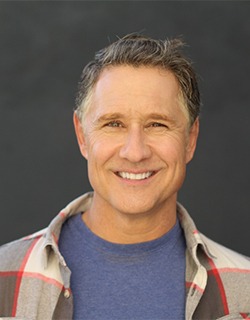 First, you will come into our office for a consultation with Dr. Sikes. He will carefully examine your smile, checking for the number of teeth you're missing, the strength of your jawbone, and the overall condition of your oral health. He will also discuss your health history as well as any lifestyle habits you may have such as smoking or tobacco use. Additionally, he will use digital X-Rays to get an inside view of your jawbone, ensuring that it's strong enough for the placement of dental implants. After Dr. Sikes develops your personalized treatment plan, we will book an appointment for your surgery!
Dental Implant Surgery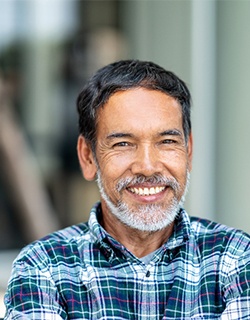 After making sure you're numb and comfortable, your oral surgeon will make small incisions in your gums to access the bone. Then, they will create small holes in the jawbone for the placement of your implants. Your gums are then sutured, and the recovery process will begin. Typically implant surgery can be performed in just one visit, and you'll be provided with temporary restorations to maintain your appearance.
Dental Implant Osseointegration & Abutment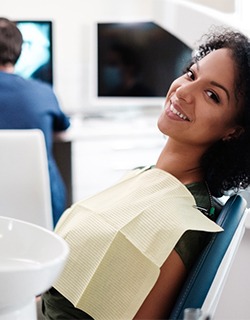 The key to a strong and healthy smile with dental implants is allowing them to fuse to your bone—a process called osseointegration. Implants are made with titanium, which is a biocompatible material that allows them to become a permanent part of your body. In fact, this is also the reason why dental implants can preserve the jaw, stimulating the bone even after teeth are lost. After your jaw has healed, we'll place the abutments, which are small pieces we attach to the implants that are used to connect your restorations.
Placement of Dental Implant Restorations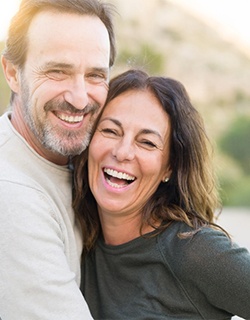 After Dr. Sikes has taken special images and digital impressions of your smile, he will send them off to a high-tech dental lab, where they will match the size, shade, and shade of your restorations to the rest of your natural smile. This results in a beautiful, strong, complete, and lifelike set of teeth. If you have any questions afterward, please feel free to contact our office!