Single Tooth Implants – Mount Pleasant
Close the Gap For Good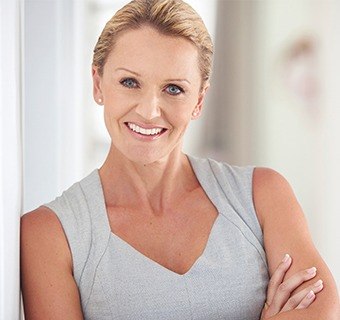 It can be easy to ignore a single missing tooth, especially if it's located in such a way that it can't be seen in the smile. Unfortunately, what might seem like a small problem can easily become much bigger without treatment. Beyond aesthetic concerns, untreated tooth loss can make someone much more likely to develop oral infections and bone loss, both of which can cause even more tooth loss! Rather than deal with an undesired space, Dr. Sikes can use a dental implant to complete your smile and safeguard your long-term dental health at the same time.
Why Choose Us for Single Tooth Implants?
Dentist with many years of experience
State-of-the-art technology & materials
Restorations custom-designed for every patient
The Risks of Untreated Tooth Loss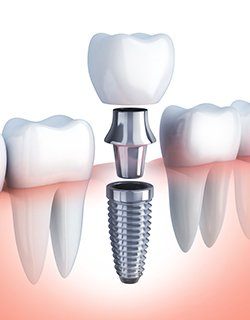 We touched on them above, but why is untreated tooth loss so dangerous for someone's smile? Exposed gum tissue can more easily trap bacteria that leads to gum disease, which can literally breakdown the bone needed to support the neighboring teeth. Plus, without a tooth root to support it, the jawbone actually starts to shrink, which makes the foundation for the adjacent teeth less stable. This can cause them to actually drift out of place, leading to a bite misalignment. In other words, the risk of not replacing a tooth is much greater than it might seem!
How Single Tooth Dental Implants Work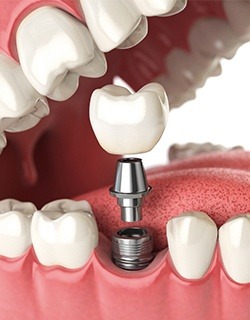 A dental implant is a small titanium post that is surgically placed into the jawbone to replicate the root of a tooth. Once there, it is topped with an all-porcelain crown to restore the tooth both above and below the gum line. This approach has numerous advantages compared to other replacement methods:
Stability: Because the implant is anchored within strong bone, patients don't have to worry about the new tooth moving around unexpectedly.
Aesthetics: Our porcelain crowns are made by a lab right here in Mount Pleasant. They are so realistic-looking that no one will notice which tooth isn't real.
Durability. All it takes is routine oral hygiene and dental visits to make an implant last for 30 years or more, which is multiple times longer than a traditional bridge.
Is a Dental Implant Right For You?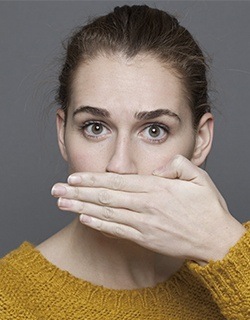 In order to be a qualified candidate for a dental implant, a patient needs to have good oral health, stable overall health, and enough strong jawbone to support the new root. With this in mind, would an implant be the right solution for you? Dr. Sikes can let you know at a quick consultation appointment. He'll give you an exam, go over your options, and if an implant would be a good fit for you, he can discuss what your particular treatment process will be like.
Living life with an incomplete set of teeth puts your future dental health at great risk, but with a single implant, Dr. Sikes can help you regain your smile and give you one less thing to worry about. To schedule a consultation, contact us today.