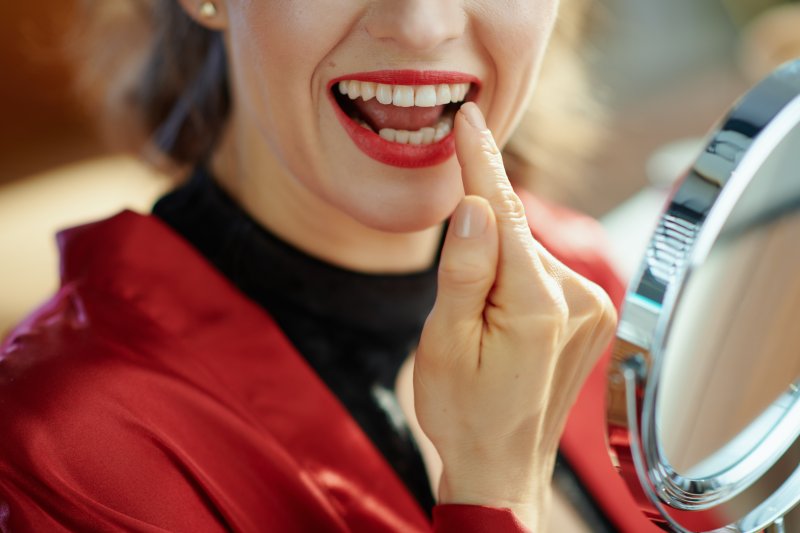 Are you unhappy with how your smile looks but don't want to have to undergo a costly, complicated dental procedure to improve it? Dental bonding may be the answer you're looking for! This treatment involves placing a small amount of composite resin on the tooth to address all kinds of problems. Below are 4 common cosmetic issues that dental bonding can help you overcome.
1. Chipped Teeth
Tooth enamel is the hardest substance in your body, but it also can't heal itself if it gets damaged. A slight chip or crack won't necessarily put the tooth in immediate danger, but it can still take a toll on your appearance.
With dental bonding, your dentist can repair and hide minor dental damage. The composite resin seamlessly fills in the chipped area; once it has been properly shaded and molded, it can blend right in with its surroundings, making it look as though the tooth was never injured in the first place.
2. Enamel Stains
If you've noticed stains or discolored spots on your teeth, your first thought for getting rid of them might be professional teeth whitening. But while this is a reliable method for brightening your smile, there are some types of discoloration that it can't get rid of, such as the kind caused by a dental injury or overexposure to fluoride in childhood.
If you have any dental stains that can't be removed, dental bonding can be used to cover them up. The shade of the composite resin will be carefully chosen so that you can enjoy a brighter grin that still looks natural.
3. Gaps Between Teeth
Unevenly spaced teeth don't always require orthodontic treatment. If the gaps are small enough, it may be possible to fill them in with composite resin. Of course, this is only for gaps of a specific size; your dentist will need to carefully examine your teeth and consider all of your treatment options before deciding whether dental bonding is the best choice for your specific situation.
4. Misshapen Teeth
Sometimes teeth take on unusual shapes and sizes due to genetic and environmental factors. This isn't necessarily a health issue, but it can definitely affect your appearance. With cosmetic bonding, your dentist can apply composite resin to specific parts of the tooth in question, making it take on a more aesthetically pleasing shape.
Cosmetic bonding is one of the more affordable and versatile cosmetic dental treatments available, able to correct a variety of issues in a relatively short amount of time. If you think it might be the right choice for your smile, give your dentist a call today.
About the Author
Dr. Robert Sikes loves having the chance to create happier, healthier smiles for his patients. He spent more than 30 years practicing dentistry in the Dallas area, and today he continues to offer high-quality dental care at his practice in Mt. Pleasant. He offers a wide variety of cosmetic services to help his patients beautify their grins. To schedule an appointment to learn more about cosmetic bonding and other treatments, visit his website or call (903) 572-9720.