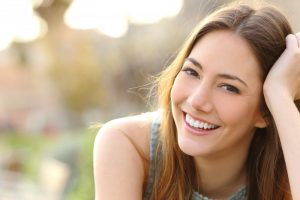 When's the last time you felt like you saved money on dentistry? If you know how to maximize your insurance benefits, it can be easier than you think. Each year, billions of dollars in dental insurance are wasted because people aren't taking full advantage of their plans. Most insurance plans renew annually, which means that unused benefits will be gone forever come this January. Thankfully, your dentist in Mt. Pleasant has some tips for utilizing your insurance before it's too late!
The Most Important Number
The key to utilizing your insurance benefits lies in one number: your yearly maximum. This number is the most that your insurance is willing to pay for your dental care in one year. The best way to maximize your benefits is to figure out this number and work all year to use as much of it as possible. That's because your insurance benefits reset at the end of every year. So how do you utilize the benefits that you're already paying for? By seeing your dentist, of course!
Insurance Rewards Prevention
With most dental insurance plans covering 100% of preventive visits like checkups and cleanings, it's safe to say that they want you to be proactive about your oral healthcare. That's why the best way to use up your yearly maximum is to see your dentist for routine visits. This not only saves you money on dentistry, but it lowers the chances you'll need more extensive and expensive treatments in the future. For example, ignoring a simple cavity can turn into a root canal, or gum disease can progress into full blown tooth loss. However, both of these issues are easily treated in their earlier stages. Long story short, seeing your dentist regularly will keep you and your pocketbook healthy.
Don't Forget Your Deductible
Another number to consider is your deductible. This is a single fee that you pay each year, usually around $50, which essentially unlocks your year of insurance coverage. Once you've paid this, you can try to use your dental benefits as much as you can in that year, before they expire and before you have to pay your deductible again.
When to See Your Dentist
The time that you see your dentist during the year can help you take advantage of your benefits. You can get the treatment you need now so you won't have to pay your deductible again to get it next year. That's why you should complete any outstanding dental work like crowns or fillings before 2020!
Who knew that you could keep your smile dazzling while also saving money? With this knowledge, you can make the most of your plan for an amazingly affordable year of dentistry.
Meet the Dentist
Dr. Robert C. Sikes has always had a passion for helping people smile, which is why he loves dentistry. He never wants finances to get in the way of quality care, which is why he accepts various insurance plans at his practice. For any questions on how to make the most of your insurance before the end of 2019, he can be reached through his website or by phone at (903) 572-9720.