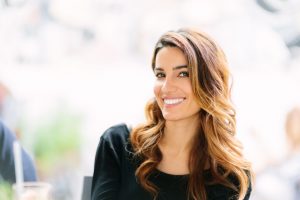 Decision-making isn't easy in a world full of options — and there's certainly no shortage of dentists in our community. But people who stick with a single dental team to care for their teeth and gums are more likely to keep up with the routine care that keeps them smiling for life. So when it's time to make a decision, how can you know you're choosing the best dentist in Cookville? We've got some pointers.
#1: Start Small for Personalized Care
There are a number of big box dentist offices these days. And while large dental chains may offer tempting incentives to get you into their office a couple of times, they're simply not the best choice for long-term dental care. It's difficult to develop relationships with your oral health care providers when you see a different dentist every time — but when you develop a relationship with your dental team, you're more likely to benefit from the early detection of gum disease, cavities, and other oral health hazards.
While you begin your search for a dentist in Cookville, stick to smaller, locally-owned practices to benefit from more personalized care.
#2: Education, Experience, and Specialties
After you've narrowed your list down to a few offices, check the dentist's education and experience. How long have they been practicing? And do they specialize in any certain treatments? Checking in on this information (which you can usually find on their "About the Doctor" page) will help you get a feel for the level of care you can expect from the dentist.
Dr. Robert C. Sikes received his Doctor of Dental Surgery from Baylor University, and has been practicing dentistry since 1981. He continues to stay up-to-date in the field through his engagement in a number of continuing education and professional development courses.
#3: Services Offered
And of course, don't forget to check out what services the dentist provides. Do you have small children? Then you'll want a dentist who offers pediatric dentistry, or at least someone who is comfortable with young patients. Find a dentist who offers comprehensive services — covering everything from your general checkup and cleaning to gum disease treatment and even dental implants — to centralize all of your oral health care needs into one convenient location.
You may also want to check and see if the dentist is willing to accept your dental emergencies. No one ever expects to need care for a broken or abscessed tooth, but if it happens to you, you'll feel comforted knowing you can call your dentist right away for expert care. Dr. Sikes is always willing to accommodate patients' urgent needs. 
#4: First Impressions Matter
You're making a big choice when you choose a dentist, so take a little extra time to make sure it's the right one. Swing by the office first if you can — what kind of impression do you get from the place? Is the staff warm and welcoming? Do you feel relaxed and at-ease while you're there? If so, that's a great sign. Don't accept anything less!
Come Visit Dr. Sikes!
When you're looking for the very best dentist in our area, don't forget to check out Dr. Sikes and our team. We're the experts Cookville families and friends trust! Take a look around our website, or go ahead and schedule an appointment today. We can't wait to welcome you and your loved ones into our office.