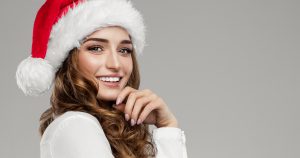 Imagine… you're enjoying the start of your holiday vacation and finishing up your to-do list before Christmas, when all the sudden you notice a dull, throbbing sensation in your one of your teeth. Yikes! This situation that could really put a damper on your holidays, especially since many dental offices are closed and it's harder to get emergency care. Fortunately, there are some easy ways to prevent a dental emergency so that you don't find yourself getting work done from a dentist in Mount Pleasant – when you should be home enjoying yourself instead! Keep reading to learn more.
What's the #1 Thing You Can Do To Avoid a Holiday Dental Emergency?
Toothaches, broken fillings, and abscesses are just some of the emergencies that can happen unexpectedly.
The best thing you can do to avoid these issues is simply seeing your dentist for a checkup. Just like taking your car in for regular maintenance and oil changes helps you avoid a breakdown later on, getting a checkup can help you prevent major dental problems instead of treating them.
Checkups are also an opportunity to find out if you have any undiagnosed issues that can be treated when they're small and easier to fix. Being proactive like this is much more preferable than waiting until a tooth is in trouble.
After all, either you make the decision to have a problem tooth fixed – or the tooth will make the decision for you (and hopefully not at an inconvenient time like Christmas Eve!)
What Else Can You Do To Prevent an Emergency?
In addition to getting regular checkups, here are some other tips for avoiding an emergency:
Minimize hard, crunchy foods – Avoid or minimize chewing on hard foods like peanut brittle and definitely don't chew on ice or hard candy. Also, keep in mind that if you have extensive fillings or other dental work, your teeth might be a bit weaker and more susceptible to breaking.
Brush and floss consistently – Your oral hygiene routine has a huge impact on your dental health. Keeping your teeth and gums healthy is much easier than treating problems after they've developed, so be sure to brush for 2 minutes, twice a day, and floss once. It's also helpful to swish with a fluoride or anti-cavity mouthwash each day to strengthen your teeth and prevent cavities.
Wear a night guard – If you're one of the many people who clench and grind at night, wearing a night guard will protect your teeth while you sleep and prevent fractures or chipped teeth.
When it comes to your oral health, the old saying is true: An ounce of prevention is worth a pound of cure. By taking these small steps to keep things healthy, you'll have a better chance of getting through the holiday season without any major mishaps!
About the Author
Dr. Robert Sikes is not only a general and emergency dentist in Mount Pleasant, but also a native of the area. He combines many years of experience with a warm, reassuring chairside manner to provide outstanding emergency care, no matter the situation. If you have any other questions about preventing dental emergencies, he can be reached via his website or at (903) 572-9720.