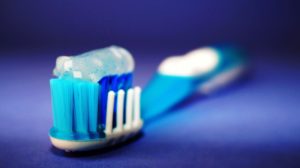 Your toothbrush is the most important tool you have at home to keep your teeth and gums healthy. However, not all toothbrushes are the same. Many types of toothbrushes are on the market, including manual and electric options. Although a traditional toothbrush is a tried and proven method of keeping your teeth clean, electric toothbrushes have their advantages. Here's what you need to know to determine which toothbrush is right for your smile.
Manual Toothbrush VS Electric Toothbrush
Early civilizations used various objects as toothbrushes to keep their teeth clean. Thankfully, you don't have to chew on twigs anymore to combat tooth decay or gum disease. Traditional toothbrushes are standard in many homes throughout the world because they are effective and affordable. Unfortunately, many people don't brush correctly or long enough, making their brushing routine less effective.
An electric toothbrush can make up for those shortcomings. They offer more brush strokes per minute than any human is capable of replicating to clean your teeth better. Not to mention, many come with pressure sensors to alert you if you're pushing too hard, which is easy to do when using a manual toothbrush. Many electric options come with timers and other features to ensure you are brushing for 2 minutes.
Although electric products have their advantages, they can get costly because your toothbrush must be replaced every 2 to 3 months. The cost is an important thing to consider when choosing a toothbrush.
What to Look for in a Toothbrush
Besides choosing between an electric or manual toothbrush, there are a few things you should look for, like:
ADA's Seal of Acceptance: Products with the American Dental Association's Seal of Acceptance have undergone voluntary testing to ensure safety and effectiveness. You will have peace of mind knowing the toothbrush you are using is backed by dental professionals.
Soft-Bristles: Hard bristles can erode your enamel and damage your gum line over time. It's best to choose a soft-bristled toothbrush, whether manual or electric.
Size of the Brush Head: Choose a brush head that will accommodate the size of your mouth. If it is too large, it can miss areas in your mouth causing plaque and tartar to accumulate.
Commit to Your Oral Hygiene
You can keep tooth decay and gum disease at bay by brushing your teeth for 2 minutes at least twice per day. Don't forget to floss every night before going to bed. Visit your dentist every 6 months for a cleaning and checkup to ensure your smile lasts for a lifetime.
About Dr. Robert Sikes
Dr. Sikes attained his dental degree from the Baylor College of Dentistry. He is a lifelong learner and regularly continues his education to provide advanced services. He focuses on prevention to preserve each patient's smile. Dr. Sikes is a member of the American Dental Association and the Texas Dental Association. If you need a cleaning and checkup, request an appointment through our website or call (903) 717-3063.