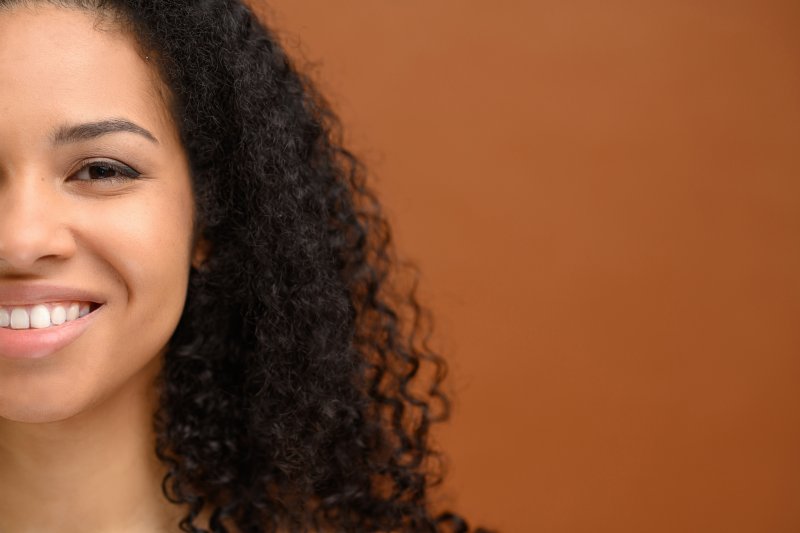 What is a smile? Is it just rows of teeth pressed together, or is there something more to it? If you're the poetic type, you might say that a smile is like a window into a person's heart. You can see a lot about an individual in their grin, and if you're unsatisfied with yours, a smile makeover can help you attain peak aesthetics.
But how do you know what makes a smile beautiful? Continue reading to learn five key traits that make smiles aesthetically pleasing according to science.
1. Symmetry
Scientifically, symmetry is one of the first things the human brain looks for when perceiving beauty. A smile with symmetrical features, where both sides mirror each other, is often considered more attractive. This trait in a smile contributes to a sense of balance, which makes it more appealing to the eye.
2. Tooth Proportions
The proportions of your teeth, both in size and alignment, contribute to your overall look. An aesthetically pleasing grin often involves teeth that are proportionate to each other and create a defined curve. Too much gum tissue can make your teeth look disproportionate.
This is especially clear in the maxillary gum line where your top teeth and your gums meet. The gums should slightly arch over each tooth and look relatively straight.
3. Color Balance
The color of your teeth is critical in defining a beautiful smile. Bright white enamel is seen as a signifier of good oral health and hygiene. People will silently take note of your tooth color and make assumptions about your habits and your age. Professional teeth whitening or other dental treatments can help color balance, enhancing the beauty of your smile.
4. Smile Contours
The contour of your smile matters. Smooth, natural curves and well-defined shapes contribute to an attractive grin. The area between your teeth and the corner of your mouth known as the buccal corridor is especially important. It creates a negative space in the contours of your face. If it's too big, you may look like you're missing teeth; too small and your mouth looks crowded. Dental procedures such as veneers or contouring can refine the shape of your teeth, creating smooth, natural lines and spaces.
5. Healthy-Looking Gums
Pale pink gums provide the perfect frame for a beautiful smile. Redness, swelling, or uneven gum lines can make your grin seem older or unhealthy. Brushing and flossing will help you keep your gums looking fresh and young, increasing your overall attractiveness.
It's hard to pin down exactly what makes a smile beautiful, or unique. It could be something to do with the list of traits above, but it could also have to do with the character of the person behind it. Either way, it never hurts to have both! Talk to your dentist today about a smile makeover, just to be sure.
About the Author
Dr. Robert Sikes feels privileged to be able to use his skills to change his patients' lives. He earned his Doctor of Dental Surgery degree from the Baylor College of Dentistry and spent the next 30 years practicing his craft. Today, he continues to serve the community of Mount Pleasant offering quality dental care and staying up-to-date on the latest dental technology. To schedule a smile makeover consultation at Robert C. Sikes, DDS, call (903) 572-9720 or visit the website to see what other services they provide.