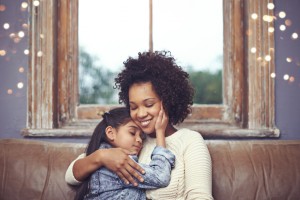 Preventive care from your Mount Pleasant family dentist helps smiles last. Dr. Robert Sikes lists lifestyle problems detrimental to oral health.
If you knew something was bad for you, would you stop doing it? Dr. Robert C. Sikes, Mount Pleasant, TX dentist, says that what we do, or don't do, affects our dental health.
Your lifestyle could be hurting your oral health
Your teeth and gums  take a lot of abuse every day. From things we must do, such as speaking and eating, to optional, but important activities such as smiling and laughing, your mouth is front and center in day to day life.
But, what if your teeth were missing or decaying? What if your gums were infected, puffy and sore? Would life progress as you'd like? The answer is oral health impacts systemic health and total well-being. As such,  you need good preventive dentistry from your experienced family dentist in Mount Pleasant, TX, Robert C. Sikes DDS.
Throughout his 30-year practice, Dr. Sikes has seen failing teeth and healthy gums due to:
poor oral hygiene. The American Dental Association recommends twice daily brushing and once a day flossing to remove bacteria-filled plaque and tartar that lead to cavities and gingivitis/periodontitis.
poor diet. Kids aren't the only ones who eat too much sugar and too many carbs. Adults do, too, resulting in more plaque that brushing and flossing can keep ahead of. Plus, highly acidic foods, such as tomato sauce and citrus fruits, soften enamel, setting the stage for decay.
Bad breath and yellow enamel are the least of a smoker's worries. Monster threats include oral cancer, bone loss and increased decay and gum disease. The toxins and heat of cigarette smoke lower mouth's ability to fight off infection and heal after dental procedures such as tooth extraction.
infrequent dental care. People postpone or stop going to the dentist for many reasons. Some are claustrophobic. Some are afraid of dental equipment and procedures because they have had past bad experiences. Others simply don't see the need for preventive dental services.
What's the best course of action?
When Grandma says, " An ounce of prevention is worth a pound of cure," believe her, and see Dr. Robert Sikes for a routine dental exam, x-rays and hygienic cleaning. The health and appearance of your smile depends on it as does your overall well-being.
Exams include:
visual inspection for gum disease and dental decay
simple, painless oral cancer screening
check for tooth alignment
assessment of fillings, crowns, implants and other restorations already in place
Dr. Sikes recommends 6-month check-ups and cleanings for patients of all ages. Individually, he formulates treatment plans to deal with problems found on examination and to address aesthetic issues people have concerning their smiles.
Common preventive measures include plastic sealants for deeply grooved molars,  custom mouth guards for night-time tooth grinding or sports and fluoride treatments to prevent decay.
Contact Robert C. Sikes DDS
Your smile and oral health are tremendous assets. Protect them with good personal habits and preventive dental services from Dr. Sikes. Contact the office for your appointment today.