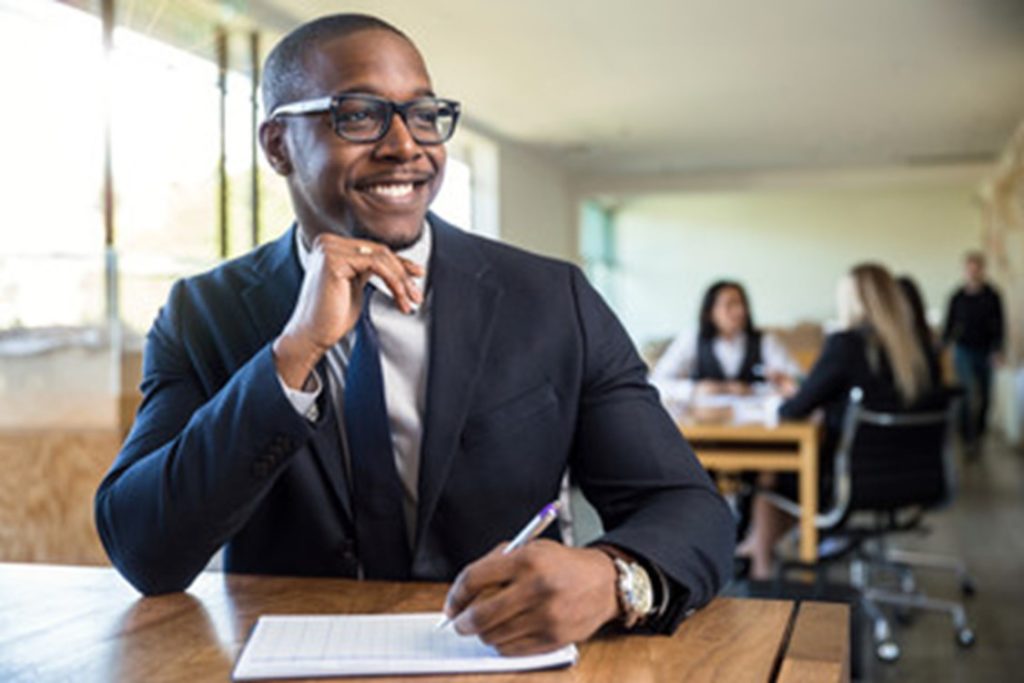 If you have an important interview or a big presentation coming up at your job, then you're probably thinking about what you can do to ensure that things go smoothly. Sometimes it's the little things that make a huge difference—dressing nicely, showing up on time, and of course, remembering to smile! But perhaps you're not satisfied with the state of your teeth, and you're worried that it might cost you a shot to climb the ladder at work. Luckily, cosmetic dentistry can offer many different solutions that are sure to get your smile back on track and help you out. Keep reading to learn more about five different ways that cosmetic dentistry can improve your career success!
1. Leads to Better First Impressions
A survey conducted by Kelton Global for the American Academy of Cosmetic Dentists found that nearly half of all adults believe a smile is the most memorable feature when first meeting someone! That said, your appearance matters, and leaving a positive first impression can sometimes make a huge difference in whether someone takes to you or not. Having a bright and white smile will make you seem conscientious, organized, and considerate.
2. Boosts Your Self-Confidence
Confidence can be contagious—and when you're confident, you're able to lead and influence people. Having white, healthy teeth and fresh breath will make you feel inclined to smile, talk, and laugh more often, which in turn can help you to navigate work situations with ease.
3. Enhances Your Job Performance
Confidence is also a major contributor to job performance. Whether it's tackling a new project, solving a problem, or addressing a team, confidence is what allows you to conquer challenges in the workplace and ascend to new heights. Smiling is also a mood booster—the right look can inspire someone and make their day. Additionally, having a bright and healthy smile can actually keep you from having to use up your sick days; preventing gum inflammation and disease ensures that your immune system is functioning at peak capacity.
4. Increases Your Overall Level of Happiness
Many aspects of your overall happiness are tied to your smile! Cosmetic dental solutions can make you feel more attractive, youthful, and care-free. You also don't have to worry as much about oral health problems sneakily developing if you know that your mouth is in good health. Even the slightest bit of dental anxiety can influence your mood and in turn your performance at work, so knowing that you have nothing to worry about will keep you smiling.
5. Makes Eating and Smiling Easier
In addition to enhancing the look of your smile, some cosmetic treatments can also increase its overall functionality. This can make physical activity involving your mouth much easier. When your mouth is in good shape, biting, chewing, and swallowing are all pain free. Those out-of-office lunches with your boss will be excellent!
Cosmetic dentistry can give you a smile that you'll be incredibly pleased with—and better yet, these results can directly translate into career success! Talk with your dentist if you're curious about receiving cosmetic treatment to give your smile and your career a nice boost.
About the Author
A Mount Pleasant native himself, Dr. Robert C. Sikes is proud to serve the dental needs of patients and families in his hometown! Dr. Sikes received his dental doctorate from the Baylor College of Dentistry and is a member of both the American Dental Association and the Texas Dental Association. His practice offers a wide range of available services, including cosmetic treatment options like teeth whitening, direct bonding, veneers and more. To schedule an appointment, feel free to reach out online or by phone: (903) 572-9720.